Honest Customer Service
At Disher Homes Ltd., we believe in treating our customers with honesty and professionalism. As a testimony to our quality service, 95% of our customers are referrals! Trust us to build your dream home.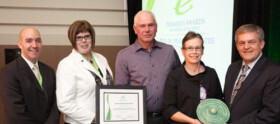 Award-Winning Company
Disher Homes Ltd. was established in 1989 by brothers Gerald and Raymond Disher, and now employes 24 full-time staff. In 2011, Disher Homes Ltd. was named Business of the Year by the St. Stephen Area Chamber of Commerce and received the 2011 Energy Efficiency Champion Award from the Premier's Awards for Energy Efficiency.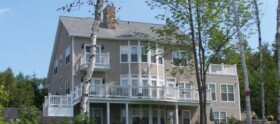 We Finish Homes On-Site
We have our own crew to deliver and finish buildings and homes on-site. In addition to offering factory-built homes, Disher Homes Ltd. offers services including excavation, custom site-built work, renovations and commercial construction.
Professional Affiliations